The Institute for the Study of Eastern Orthodox Christianity is an initiative of Mars Hill Center, the educational arm of the First Greek Evangelical Church (Athens, Greece), aiming at studying Eastern Orthodox theology in order to understand it beyond any stereotype and in an authentic way, and interact with it providing an evangelical perspective.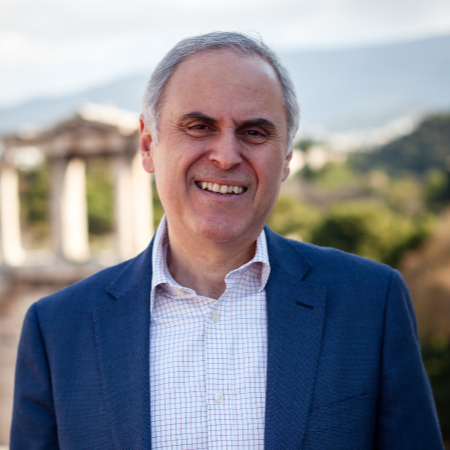 Giotis Kantartzis
Born and raised in a Christian family, Giotis felt the call to pastoral ministry at the age of 16. He completed the Bible School in Greece when he was 21 and started serving the Greek Evangelical Church of Volos as its pastor. He then went on to continue his theological studies in Boston, while serving as the pastor of the Greek evangelical church there. For the past 20 years he has been serving as pastor of the First Greek Evangelical Church of Athens. Through the ministry of First Greek Evangelical, he was enabled to conceive and initiate a wider vision for church planting in Athens, leading to what is today called the "Polis" network.
Giotis studied Sociology (BA, Panteion University) and Theology (Diploma in Theology, Greek Bible School) in Athens before transferring to the USA for further studies (MSt, Boston University School of Theology, and MDiv, Gordon Conwell Theological Seminary). He also holds a PhD, awarded by the theological faculty of the Aristotle University of Thessaloniki. Since 2019 he has been serving as a coordinator for City to City Balkans. 
He is married to Nopi and they have three sons, George (25), Theofilos (23), and Jason (20).
Organise events
Online library
Organise events
Online library
Buy the lessons:
In order to secure your participation in the Annual ISEOC Symposium, registration is required.

Symposium cost: 25 euros / Pre-conference meeting on Friday, 22-May with Dr. Robert Letham: 10 euros
Fill out the form below to pay & complete your participation:
ABOUT US
Lorem ipsum dolor sit
E-COURSES
Lorem ipsum dolor sit