The Institute for the Study of Eastern Orthodox Christianity is an initiative of the First Greek Evangelical Church (Athens, Greece) and the City to City Balkans network, aiming at studying Eastern Orthodox theology in order to understand it beyond any stereotype and in an authentic way, and interact with it providing an evangelical perspective.
First Evangelical
Church in Athens:
The First Greek Evangelical Church is a historic church in the center of Athens founded in 1858 and its history is linked to the modern history of the Greek nation. It is the oldest Protestant church in the country and as such, it understands its special role as a resource center that will serve the wider evangelical community in Athens, Greece, and the Balkans.
City to City Balkans, part of the wider network of City to City Europe aims to catalyze and resource the Evangelical Church for the creation of gospel movements in the major cities of the Balkans.
One of its main goals is to study and understand the context in which we find ourselves.
The study of the Orthodox faith and practice is therefore of great importance of achieving its purpose.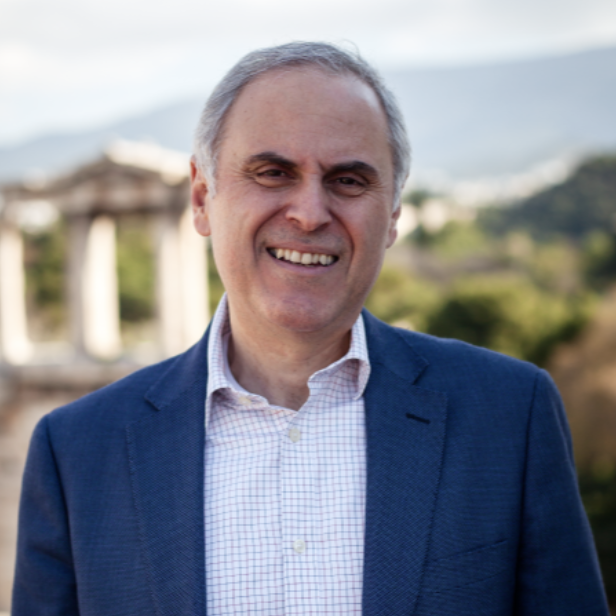 Coordinator
Giotis Kantartzis, PhD has been serving as pastor of the First Greek Evangelical Church of Athens for the past 20 years.
Giotis studied Sociology (BA, Panteion University) and Theology (Diploma in Theology, Greek Bible School) in Athens before transferring to the USA for further studies (MSt, Boston University School of Theology, and MDiv, Gordon Conwell Theological Seminary). He also holds a PhD, awarded by the theological faculty of the Aristotle University of Thessaloniki.
He recently published the book A Christian's Pocket Guide to Eastern Orthodox Theology: An Evangelical Perspective published by Christian Focus.