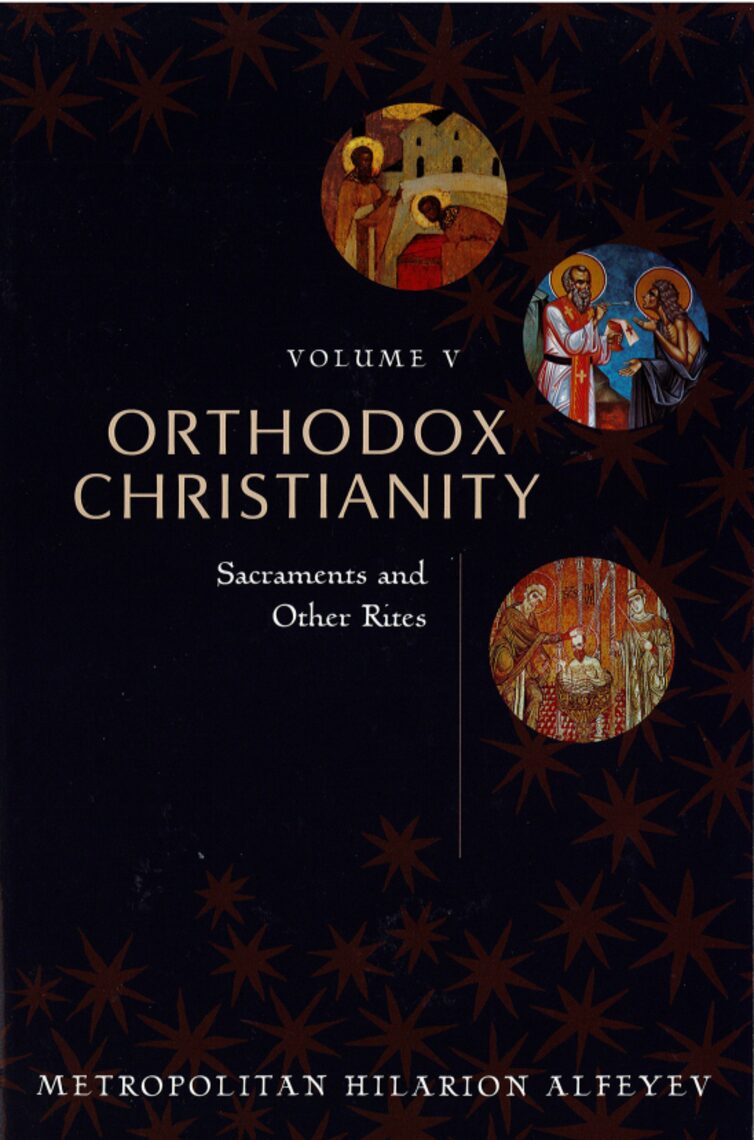 Orthodox Christianity Volume V: Sacraments and Other Rites
Volume One focused on the history and canonical structure of the Orthodox Church, Volume Two on the fundamental teachings of the Church, grounded in Scripture and Tradition, and Volume Three on the unique aspects of Orthodox art as expressed in its architecture, icons, and liturgical music. In Volume Four the liturgical life of the Orthodox Church—the history, structure, and meaning of the daily, weekly, yearly, and festal services—was explored in all its richness.
This fifth and final volume is dedicated to the mysteries (or sacraments) of the Orthodox Church—baptism, chrismation, the Eucharist, confession, ordination, unction, and marriage—in addition to the services of monastic tonsure, Christian burial, the blessing of water, and the consecration of a church building, which were also regarded as mysteries by some of the fathers of the Church. Finally, this volume explains the remaining non-sacramental church services or rites that fall outside the daily, weekly, and annual liturgical cycle, such as molebens and akathists, and various blessings for people, objects, and occasions.
Contact us about: " Orthodox Christianity Volume V: Sacraments and Other Rites "