Monday, February 14, 2022 | 6 p.m. (Greek Time)
The lecture will be presented online.
Register now:
In order to secure your participation in the Webinar, registration is required.
About the webinar:
We are pleased to invite you to the annual lecture in the Patristic Series of the Evangelical Center for the Study of Orthodox Christianity "Λόγος, τέλος, and τὸ ἐφ' ἡµῖν: A Discussion on Human and Divine Freedom Between Origen and Barth".
Lecturer: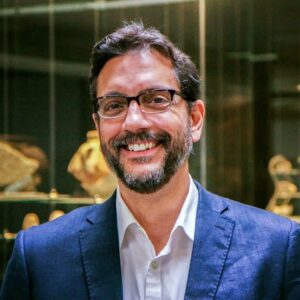 George Kalantzis, Ph.D.
Professor of Theology, Wheaton College Director, The Wheaton Center for Early Christian Studies Director of M.A. in History of Christianity Director of M.A. in Theology