Deification fascinates and perplexes Protestants. What do we mean though, when we talk about theosis? In this webinar Aristotle Papanikolaou, one of the leading modern Orthodox scholars will help us unpack the basic contours of this important and popular doctrine.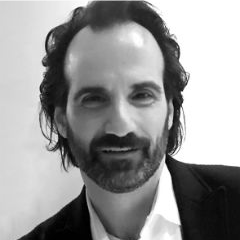 Lecturer:
Dr. Aristotle Papanikolaou
Professor of Theology Fordham University. Co-founding Director,
Orthodox Christian Studies Center
Aristotle Papanikolaou is a Professor of Theology and the Archbishop Demetrios Chair in Orthodox Theology and Culture. He is Co-Director of the Orthodox Christian Studies Center at Fordham University, and Senior Fellow at the Emory University Center for the Study of Law and Religion. In 2012, he received the Award for Excellence in Undergraduate Teaching in the Humanities. He was born/raised in Chicago, Illinois, and he enjoys Russian literature, Byzantine and Greek music, and is a bit of a foodie.
Since founding the Orthodox Christian Studies Center with George Demacopoulos in 2012, he has dedicated his time to building the Center's endowment and starting a host of globally-recognized initiatives such as the National Endowment for the Humanities Matching Challenge Grant, which funds two annual research fellowships in Orthodox Studies at Fordham.  Beginning in 2019, the Center will initiate a Henry-Luce funded project on "Orthodox Christianity and Human Rights."